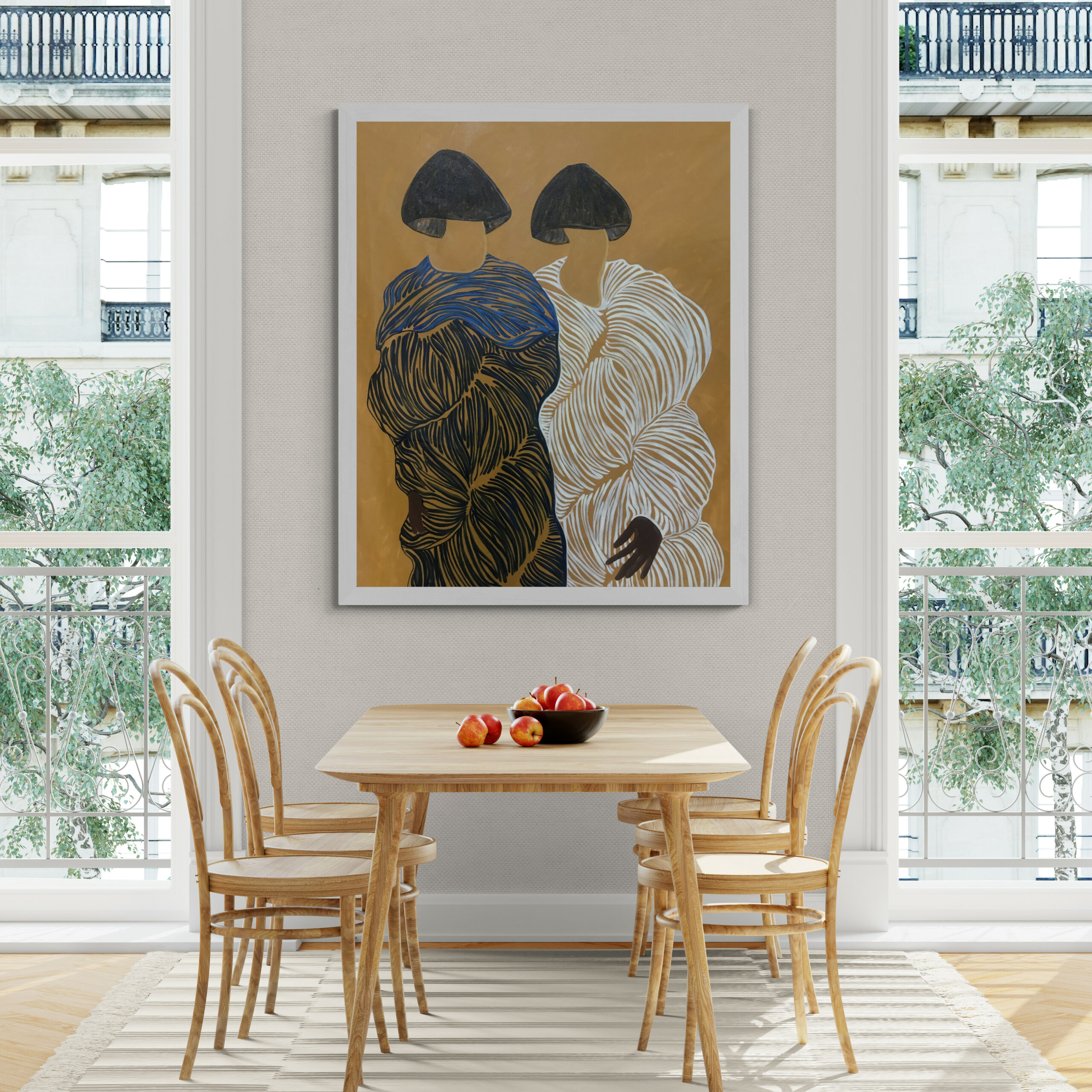 Afro-centric art for every
Artkofa evokes the Akan symbol of Sankofa, which means to go back to the past and rescue forward that which is useful and inspiring.
We are the destination to Celebrate African and Afrodiasporic Contemporary Art, and Value the uniqueness of each creator's story.
On Artkofa, emerging artists can be :
Be showcased internationally from our online gallery and our exclusive pop-exhibitions,
Be paid fairly,
while collectors can explore, appreciate and invest freely.
The art world shouldn't be intimidating: discovering and investing in creativity shouldn't be confined to the hard-to-access spaces of auctions and galleries; the same way, selling your artworks shouldn't be hampered by unbalanced power dynamics and labour exploitation.
With Artkofa, you can let your curiosity about contemporary art made in Africa and across the globe guide you.
Learn more about the artists that are defining this movement, browse and safely purchase artworks from non-signed, emerging and established creatives.
Be The First To Receive Exclusive Invitations and Artkofa News
Entry tickets to Art Fairs and Exhibitions.
Find inspirations from our curated artists and works.
Get free delivery on your first order.
Get free art advice.